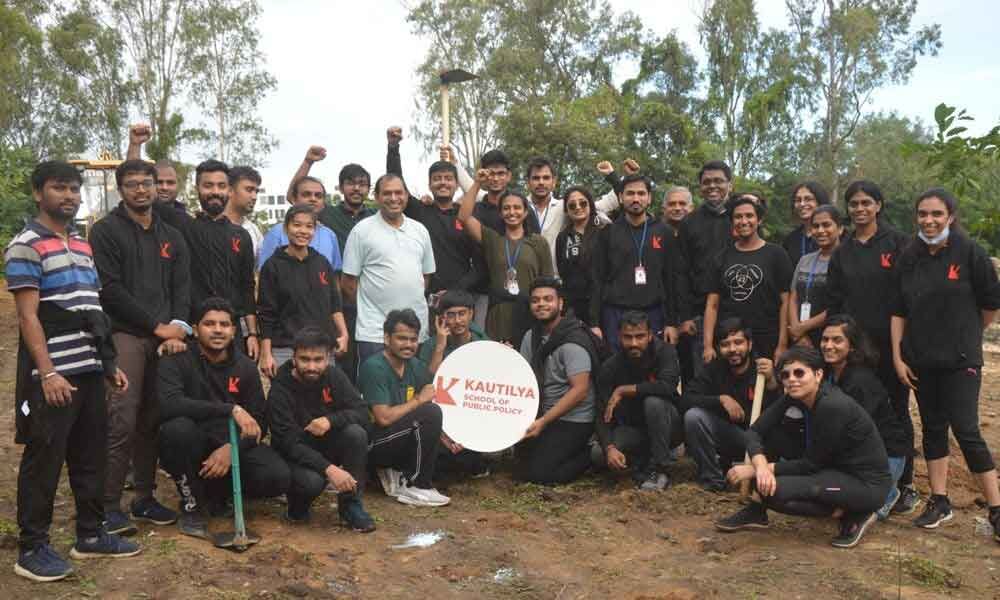 Planting campaign by KSPP students
Hyderabad: The first cohort of students from the Kautilya School of Public Policy (KSPP) conducted a planting campaign in Rudraram village, Sangareddy, on September 30.
What started as a class activity in a writing class led by New York Times editor-in-chief Professor Glenn Kramon came to fruition within three weeks of its inception. Around 750 seedlings of four varieties were planted under the guidance of the GITAM horticulture wing, whose gardening expertise combined with the vigor of the students made the event a great success.
Prof N Siva Prasad, Pro Vice Chancellor, GITAM Hyderabad, said planting the samples is the first step, watering and maintenance will also be scheduled.
"The foundations of a cultural heritage are being laid today. This cohort will lead the way and pass that legacy on to the next set of students, "said Sridhar Pabbishetty, Founding Director of KSPP.
"Today, the seeds of future agents of change have germinated as close as possible to the ground, where real change begins," observes DVVSR Varma, resident director, who facilitated the materialization of the drive.
Students have been pursuing a master's degree in public policy for a period of two years since August 2021, under the able guidance of Dean Ambassador Syed Akbaruddin and many other pillars of politics, development and the academic arena.