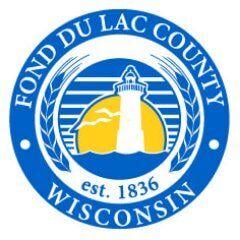 Fond du Lac County Seeks Nominations for Landscape Beautification Awards | New
Can't wait to see your neighbor's garden grow and bloom every year? Have you ever driven in front of a yard and the landscaping made you do a double take? Have you seen beautiful rain gardens, meadow plantations or carefully maintained ornamental landscaped gardens?
If so, Fond du Lac County would like you to nominate them for a beautification award.
Embellishment through landscaping and improvement of exterior properties are central to this award. Applications will be accepted until Friday July 23.
There are many ways to submit an application:
E-mail [email protected]

Call the county clerk's office, (920) 929-3000

Submit a written application for the "Beautification Awards", County Clerk's Office, PO Box 1557, Fond du Lac, WI 54936-1567

Include your name, phone number, and email address, as well as the name, address, and phone / email number or website of the nominated site.

Provide the contact details of the candidate; it will be easier to contact them about their reward.
Members of the Fond du Lac County Natural Beauty Council will visit the proposed sites in early August. The awards will be presented at a fall session of the Fond du Lac County Supervisory Board. The winners will receive a Fond du Lac County Beautification Award plaque.
Clubs in the 4-H zone can be appointed to plant flowers and shrubs. They will receive a gift certificate.
The members of the Fond du Lac County Natural Beauty Council include President John Rickert, Vice President Sarah Everson, Pam Bartoli, Patty Percy and Michael Will.