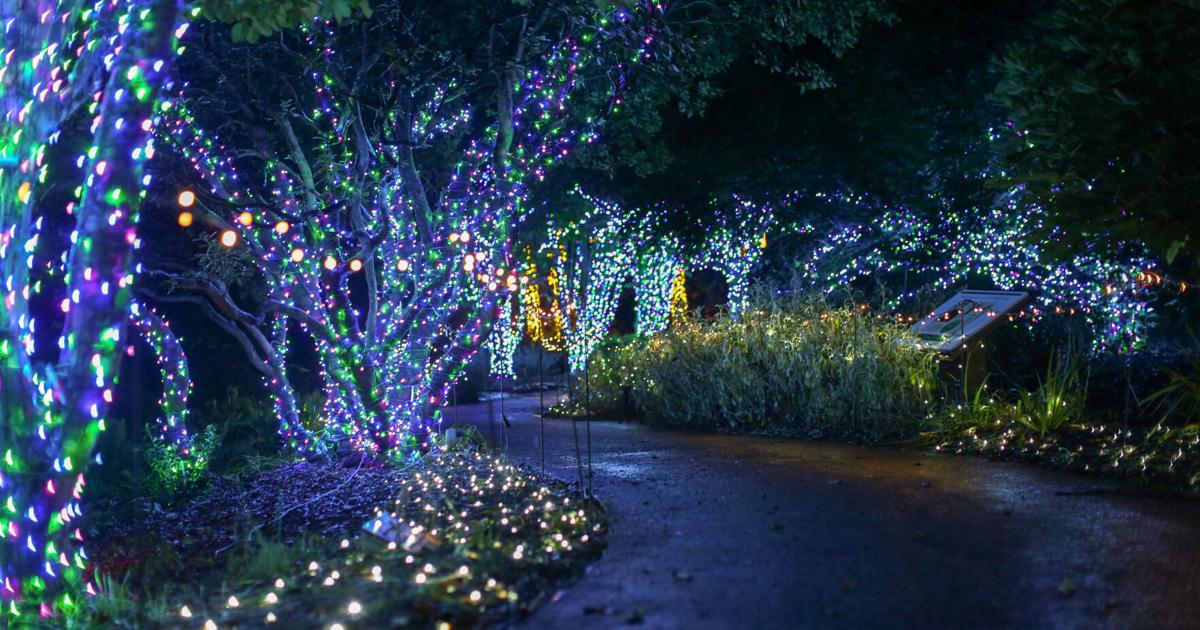 National Botanical Garden to present a Christmas light show | Arts & Culture
At the start of the holiday season, the University of Georgia will present a light show along a half-mile walking trail at the Georgia State Botanical Garden to display magical landscapes, bright decorations and twinkling lights. Winter WonderLights will transform various parts of the garden into 11 festive light shows.
Jenny Cruse-Sanders, director of the State Botanical Garden, said she hopes this event will generate funds for the garden to invest in its people and its mission of research and education.
"One of our goals was to imagine that we were gardening with lights. They really do achieve that goal. It's very magical and the garden is transformed, "said Cruse-Sanders. "I think it will create a bit of magic and great memories for people who visit."
The installation and design of the lights was done in collaboration with Koons Environmental Design, CloverLeaf Group, College Pro Landscaping and Universal Concepts. After some preliminary work in the gardens, the staff approached Koons Environmental Design to create their first Winter WonderLights show.
Josh Koons, landscape architect for Koons Environmental Design, said that while they are more experienced with hard and traditional landscape elements, they have the confidence to design their first light show experience. They started the lighting design process in September 2020 and began the installation process in late August 2021, according to Koons.
"The inspiration was to remember how much fun it was to be a kid over Christmas, the holiday lights and everything that went with it," Koons said. "It's just a fond memory, and some of us haven't grown up yet and still enjoy all the magic that comes with the holiday season."
Also present in the garden, local artists Mike Harboldt with St. Udio and freelance artist Chris Taylor created animal figures strung in lights. Cruse-Sanders said these whimsical creatures turned the garden into a magical scene surrounded by twinkling lights.
"It instills that childish feeling of wonder and cheerfulness. It ends the nostalgia and the present that runs through, "Koons said.
Winter WonderLights will be open from 5:30 p.m. to 9 p.m. December 1-5, December 8-12, December 15-23, December 26-30 and January 2-9. Tickets cost $ 15 per person and are free for children under three. A 10 percent discount is offered to members of the Les Amis du Jardin membership program and to groups of 20 or more. This event is fully accessible to ADA.
Tickets are only available for purchase online at the Botanical Garden website. The light show experience is expected to take 45 to 60 minutes, but guests are welcome to stay longer, according to the Botanical Garden's website.
In addition to the University of Georgia as a main sponsor, other sponsors include Friends of the State Botanical Garden, Trumps Catering, Barron's Rental Center, Condor Chocolates, Synovus, and Westminster Christian Academy.
For on-site parking at the Botanical Garden, VIP parking can be purchased with a separate ticket online for $ 25 per car. Free parking is located at other University of Georgia parking lots on South Milledge Avenue, such as the UGA Soccer / Softball Complex. UGA buses are available for a shuttle from these free parking lots. Disabled people can inform the Botanical Garden for free on-site parking.
Throughout the light show, sweet treats such as cookies, s'mores, hot chocolate, coffee, bottled water and other beverages will be available for purchase. Guests can purchase gifts and souvenirs at the Holiday Market located at the Alice Hand Callaway Visitor Center and Conservatory.