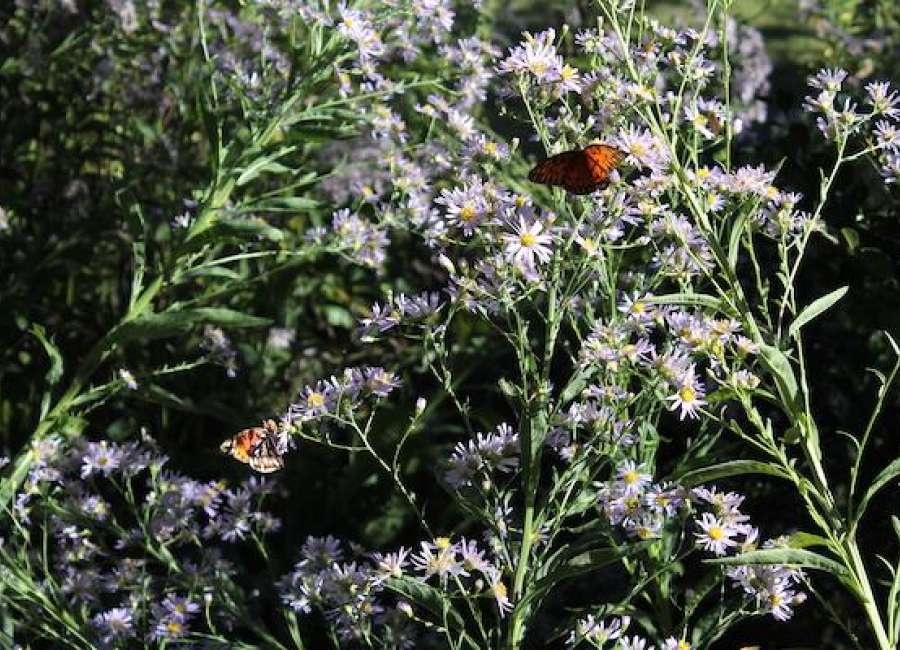 The Oak Grove Plantation Fall Tour is October 17
Laurel Huster / The Newnan Times-Herald
Tatar asters bloom at Oak Grove Plantation and Gardens.
---
Oak Grove Plantation and Gardens will hold its annual fall tour on October 17 from 10 a.m. to 2 p.m.
The designer of the gardens, Liz Tedder, said she has lived on the property for 37 years. She said when her family moved there there were no gardens at all and she has designed and planted everything over the years.
Tedder said she grew up on a farm and grows everything organically. "I'm doing it like God would," she said.
Tedder said she is currently considering setting up the property as a foundation for the benefit of the county. Local lawyer Pat McKee works with her to create the foundation.
"It was a labor of love," Tedder said.
Admission will be $ 10 for adults and children 12 and under will be free. All proceeds from the visit will be used to restore the Arnold family cemetery located on the property.
Tedder said it took around 20 years of touring to raise enough money to restore the fence around the cemetery on the property. She said all that was left of the fence was the gate after the rest of the fence was donated for the war effort.
She said there were around 23 people buried in the cemetery and that the funds from the tour would go to repairing the broken headstones. The house on the property was built in the 1830s.
Tedder said the tour will be self-guided and there is plenty of room for people to spread out. She said they had a good turnout for the tour in May.
There will also be plants for sale during the October 17 visit, such as perennials and shrubs. The bulbs that will be for sale will include Byzantine gladioli, Formosa lilies, and hardy amaryllis. Daffodils that will be for sale will include Ice Follies, Mount Hood, and Early Bride.
Tedder said Oak Grove is a great place to visit to see what you can do in your own backyard. She also said it was great for those new to gardening to see what can grow in Georgia.
Oak Grove Plantation and Gardens is located at 4537 N. Highway 29, Newnan, near Arbor Springs Elementary School.
For more information visit www.oakgrovega.com or call 770-841-7077.